Your Certified Adventure Boot Camp Instructor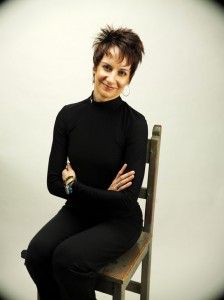 Laura Boniello-Krout has been in the fitness industry for almost two decades. She is an ACE Certified Personal Fitness Trainer, a licensed Health Coach, a licensed NYS Massage Therapist, has an Accounting/Business Degree and is a founding member of BKWellness Enterprises LLC. She has studied Pilates for six years and is certified to teach mat classes. She has worked in some of the top fitness clubs in the tri-state area. Her experience includes teaching Step Aerobics, Firming/Toning, and Aerobic Dance/Funk classes. For the past ten years she has worked as a one-on-one personal fitness trainer, helping her clients achieve their fitness goals and improve their overall well-being. As your Adventure Bootcamp Instructor, she is looking forward to giving you a fun, effective and safe outdoor class to get you into the best shape of your life.
Support Staff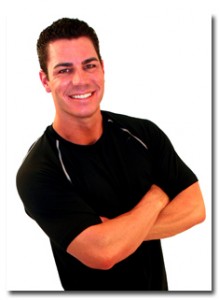 John Spencer Ellis has been a fitness educator for over 14 years. In this time, he has trained over 2,000 clients and 40,000 fitness professionals.
The combination of John's formal education, practical experience and fun approach to exercise, have made his camps very exciting and popular.
"John is a combination of Tony Robbins & Jack Lalanne."
– The New York Post
"I look forward to having you experience this unique fitness adventure. There is truly nothing quite like it!" – John
John has been involved with health and fitness since the age of twelve and has become one of the most diversely trained fitness professionals in the United States. He holds two bachelors degrees; one in business and the other in health science, an MBA, and a doctorate in education. He has more than fifteen certifications, which include being a certified massage therapist, plyometric instructor, self-defense instructor, fitness kick boxing instructor, water fitness instructor, exercise rehabilitation specialist, golf conditioning specialist, Pilates instructor, personal trainer, clinical hypnotherapist, master PACE circuit training instructor, and yoga instructor. John has a 2nd degree black belt in kung-fu, has completed the Ironman triathlon and finished 5th in the U.S. National Biathlon (run/bike) Championships. He has extensive training in mind-body fitness and alternative health. John is the author of "How Badly Do you Want It? – Your Ultimate Guide to Optimal Fitness," a contributor to "Power of Champions," and the Fitness Editor of OC Flair magazine. His fitness articles and interviews have been featured in over 30 publications, and he is a frequent consultant to the world's media on health, fitness and lifestyle topics.
His medical training includes being a licensed radiological technologist, certified medical assistant, and training in McKenzie rehabilitation exercises. He has worked in fitness centers, medical clinics, and has promoted sporting events in CA.
In addition, John is on the Advisory Board for the American Association of Personal Trainers and is a Fellow of the National Board of Fitness Examiners. He oversees operations at his facilities; Spencer Escape Fitness Resort and Spencer Wellness Center, both located in CA.
John was recently nominated for the CA Community College Distinguished Alumni Award.
Our History
Dr. John Spencer Ellis has been an innovator in the fitness industry for more than half his life. He began his life of fitness at age 12, and has continually educated himself in the areas of fitness, sports conditioning, medical advancements, education and business. John is a personal trainer, fitness consultant, trainer of personal trainers, media advisor, medical exercise specialist, mentor, life coach, and peak performance consultant.
Since the late 1990s, John has operated an Adventure Boot Camp in Orange County, CA and oversees the Spencer Escape fitness retreat center in Big Bear, CA. After years of research, hundreds of hours of instruction, experimenting with various teaching methods, camp formats, and nutrition programs, the Adventure Boot Camp method emerged. This is the method you will learn.
Each week, over one million people around the world enjoy a fitness program created by John Spencer Ellis